After months of hard work, we always wish we could build a beautiful house so that our family and friends can have a fun time together. Only thing is the aesthetic taste of each person is different. Maybe for you, it's a beautiful design, but for some people, it's a bit hard to understand. Like those house.
Toilet house
The first time you see that house, you will absolutely think that the owner must has a strong passion with toilet. And the answer is "yes, he does". The owner of this house is Mr Sim Jae Duck – President of World Toilet Operation (WTO). He builds this house to raise people's awareness of how important to keeping our toilet clean.
This toilet is built in a 420 m2 flat with 1,1 million dollars. And It's 7.5m high.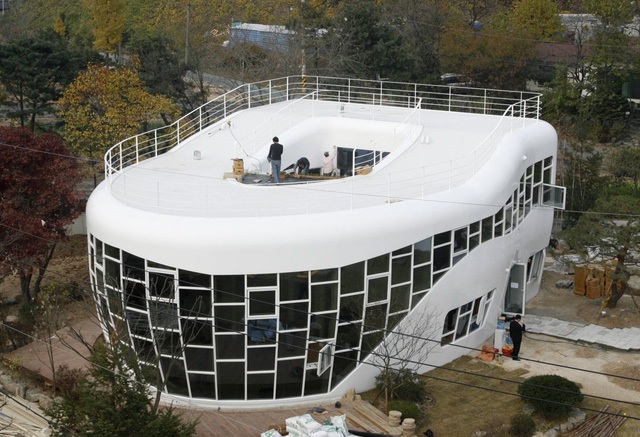 Plane house
A house in Abuja, Nigeria, with a modified roof that looks like an airplane. The owner of the house is Said Jammal – an architect, he designed this house for his wife Liza to satisfy her travel preferences.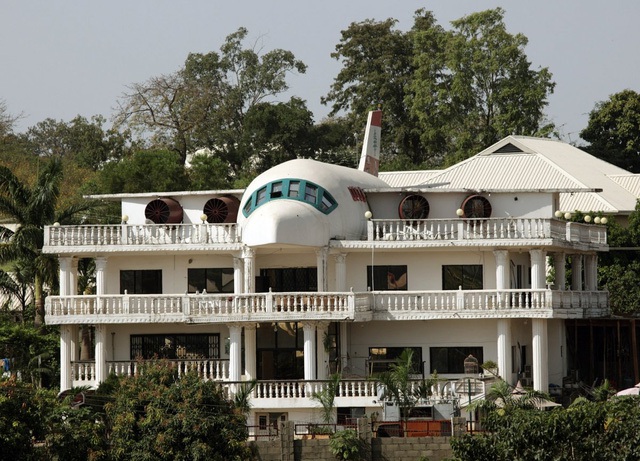 What if one day you walk into your house and everything is completely turned upside down. You think it only happens in "Alice in Wonderland"? People living in this house find it every day.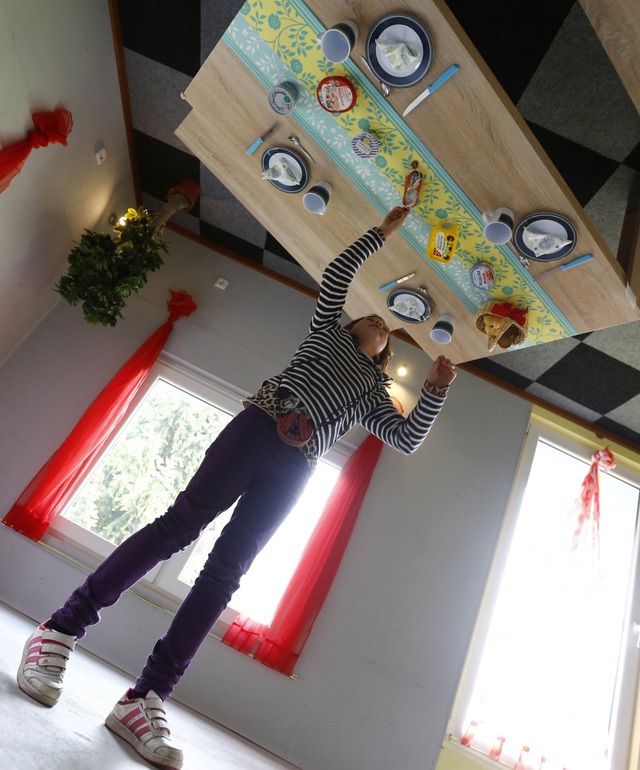 This house is located in Affoldern, Germany and all its appliances are designed in reverse. Fortunately, this place is only used as a place to visit. If someone lives here they will have a lot of troubles : ))).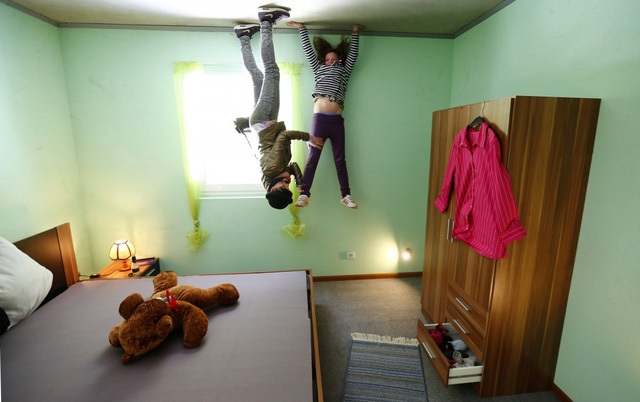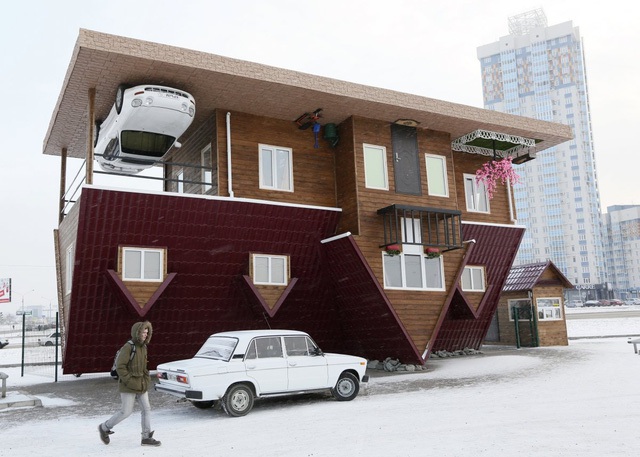 Lonely house
This house is really very ordinary, just like the other houses. And the only thing makes it unique is It's very lonely. The house is built on a rocky cliff between the Drina River. A group of builders built it in 1986 to make it a fun place to gather. Look familiar? It looks like the One Pillar Pagoda of Vietnam, right?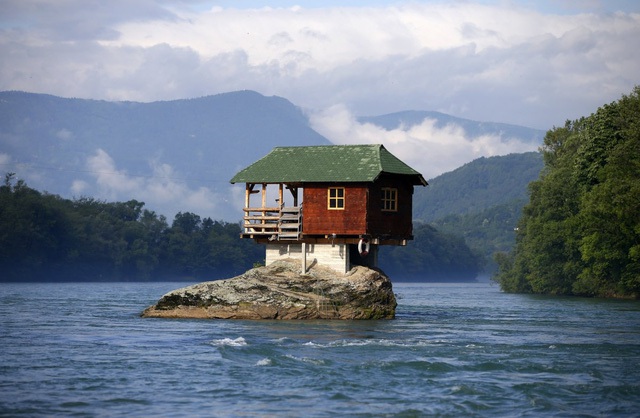 The house is not for the oversized
If you thought that super-thin houses just be in Vietnam. Then you will surprise that Poland has those, too. The house located in Warsaw, Poland, designed by Etgar Keret – a writer, is one of the narrowest homes in the world. Its narrowest point is 91cm. If you are a fat guy, you will have a little bit difficult to move in this house.